News
Last Update :10/26/2020
Mid-Atlantic Golf Leader Award – Henry Wallmeyer
Mid-Atlantic Golf Leader Award – Henry Wallmeyer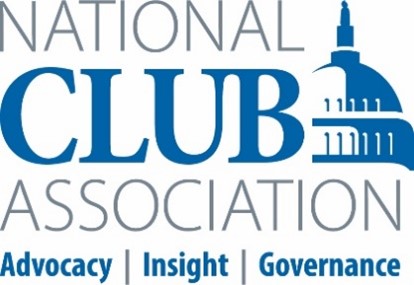 Henry Wallmeyer, NCA President & CEO
In recognition of leadership and long-term service to golf in the region, Henry Wallmeyer has been named the 2020 Mid-Atlantic Golf Leader by NGCOA Mid-Atlantic. Wallmeyer is President & CEO of the National Club Association (NCA), based in Washington, D.C.
Henry was a key player navigating for the golf industry through the COVID-19 crisis, both as a government relations advocate as well as a leader in operations in COVID-19 protocols. On behalf of NCA, he was among the first to establish regular webinar advisories for clubs. He also worked with multiple allied associations, including NGCOA MA. A key element in this recognition was that NCA decided to make their efforts available to the entire club community (not just NCA members), which both broadened their audience and impact of this timely and vital information and resources.
At the outset of the pandemic, NCA initially communicated in reactionary fashion, but Henry received a call from a Virginia club representative citing that NCA's information, while good, was not timely. NCA immediately adopted a new philosophy to get out in front of it and be proactive. A pivotal moment was a staff meeting on Friday, March 13th, seeking to determine the best approach, which was to offer guidance. That's when they decided to start their Town Hall Webinar Series which began with a short turnaround on Monday, March 16th. NCA's first webinar, which included experts on health and safety, finance, operations, labor law and relief legislation, drew more than 2,000 attendees (instead of the normal 40-50).
Henry could see there was a yearning, so they started doing webinars 2-3 times per week on a variety of different topics, including legal and workforce issues, operations, accounting and finance, health and safety and emergency relief legislation. As of mid-June, some 32 webinars were presented, with the total number of attendees surpassing 12,000. Their subsequent webinars focused on reopening the club and address key facilities like pools, tennis and racquet sports, fitness centers and youth camps as well as sessions on economics and workforce issues. All webinars were recorded and available to the entire club community at no cost.
While initially the fears of recession dominated, that didn't happen, and April saw more golf not less. The fact that clubs quickly and effectively adopted new protocols was remarkable and in part to NCA's guidance. Clubs survived the initial hit, then thrived, continuing to collect dues and engage members, while also caring for their staffs. To help clubs reopen safely, NCA launched the Blueprint for Reopening Private Clubs. This publication was a compilation of shared resources across numerous industries, organizations and agencies. The Blueprint cataloged the best resources in one document organized by club departments, facilities, programs and operations categories. Needless to say, Henry and the NCA staff and board of directors adjusted and adapted to the emerging needs of the club community during this unprecedented crisis and fulfilled a tremendous need.
Today, the National Club Association promotes and advances the interests of private clubs through advocacy, insight and governance. However, advocacy is why they were founded in 1961. Their initial intent was to repeal the 20% federal excise tax on initiation fees and dues. NCA started with 12 member clubs, but by 1965 when they successfully repealed the tax, membership had grown to 50 member clubs. This proved two things: nothing happens fast in Washington, D.C.; and there is strength in numbers. Today NCA represents 700 clubs and besides being the only organization that actively lobbies the U.S. Congress on behalf of the private club industry, provides valuable tools, education programs, trends analysis and best practices to empower clubs through informed leadership.
NCA is always advocating on behalf of the private club community. Current issues include the Paycheck Protection Program (PPP)—Congress included 501(c)(7) clubs in the original CARES Act legislation, but it after negotiations, it was limited to 501(c)(3) and (19) organizations. NCA continues to push for expansion and 501(c)(7) clubs have been included in each of the last two bills passed by the House. Unfortunately, those bills were not considered by the Senate for a number of reasons unrelated to private clubs.
In addition to the PPP, NCA has been pushing to expand the Employee Retention Tax Credit, which has been a lifeline for those clubs eligible for the program. NCA also worked on the Waters of the U.S. regulation (WOTUS) and successfully helped shape it to be more favorable to golf operations. They also worked on overtime regulations, which were also successfully changed from the Obama era regulation that would have been a challenge for many small and medium sized businesses. A new challenge is property tax changes that have been proposed in previous years in Maryland, New York and now in California. NCA has been working to prepare the private club community for future efforts to increase taxes due to the impact of declining state and local revenue resulting from the pandemic.
Henry's career track began with a degree from Villanova. Thereafter he moved to Capitol Hill in 1997 to work in government relations; and in 1998 he landed a job with the Club Managers Association of America in Alexandria, Va. He simultaneously fell in love with associations and the private club industry. Subsequently he worked with a variety of other associations, acquiring professional growth. A stint with the National Association of Manufacturers let him see how an association can positively affect an entire industry. In 2015 he moved to NCA as President & CEO and has aggressively grown the association while delivering value to its members and the entire club industry.
For Henry, this recognition is a tremendous testament to the NCA team, and what they are doing makes a difference. In the midst of a global crisis, NCA was hunkered down, creating a special website and newsletter providing resources and valuable information to help cope with the pandemic. "This award put a smile on my face and proved our work meaningful," he said. "People were watching and using our information. The most gratifying part is to help people when they need it the most! I'm absolutely honored to accept on behalf of the NCA staff and our board of directors."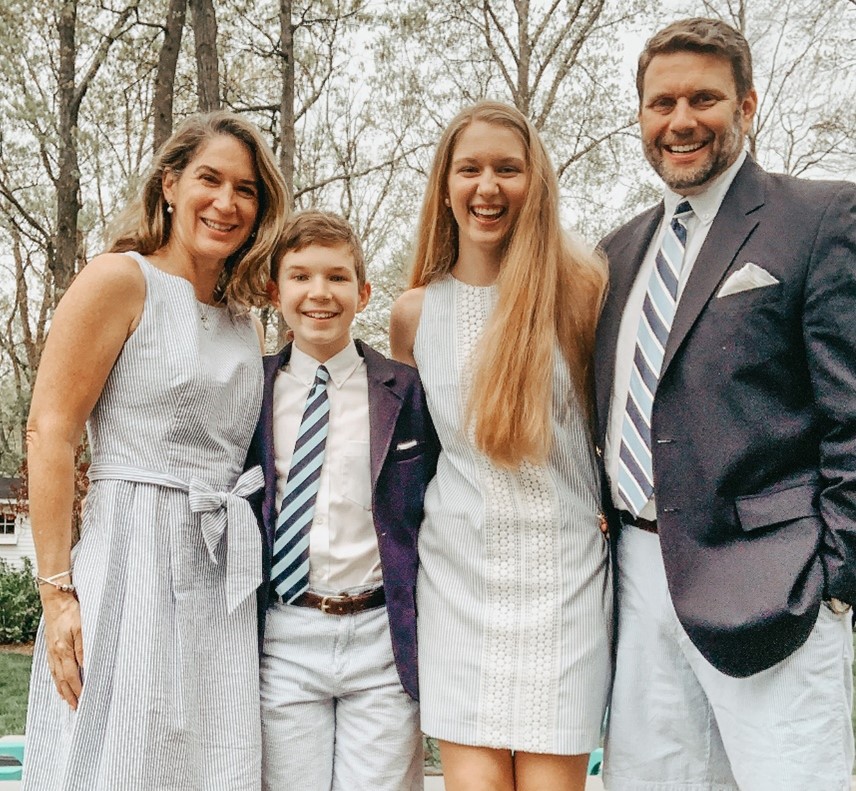 The Wallmeyer Family – Jonelle, Nicklaus, Mary Frances and Henry.
[ More News ]