News
Last Update :10/26/2020
Sustainability Leader – US Naval Academy Golf Club
Sustainability Leader – US Naval Academy Golf Club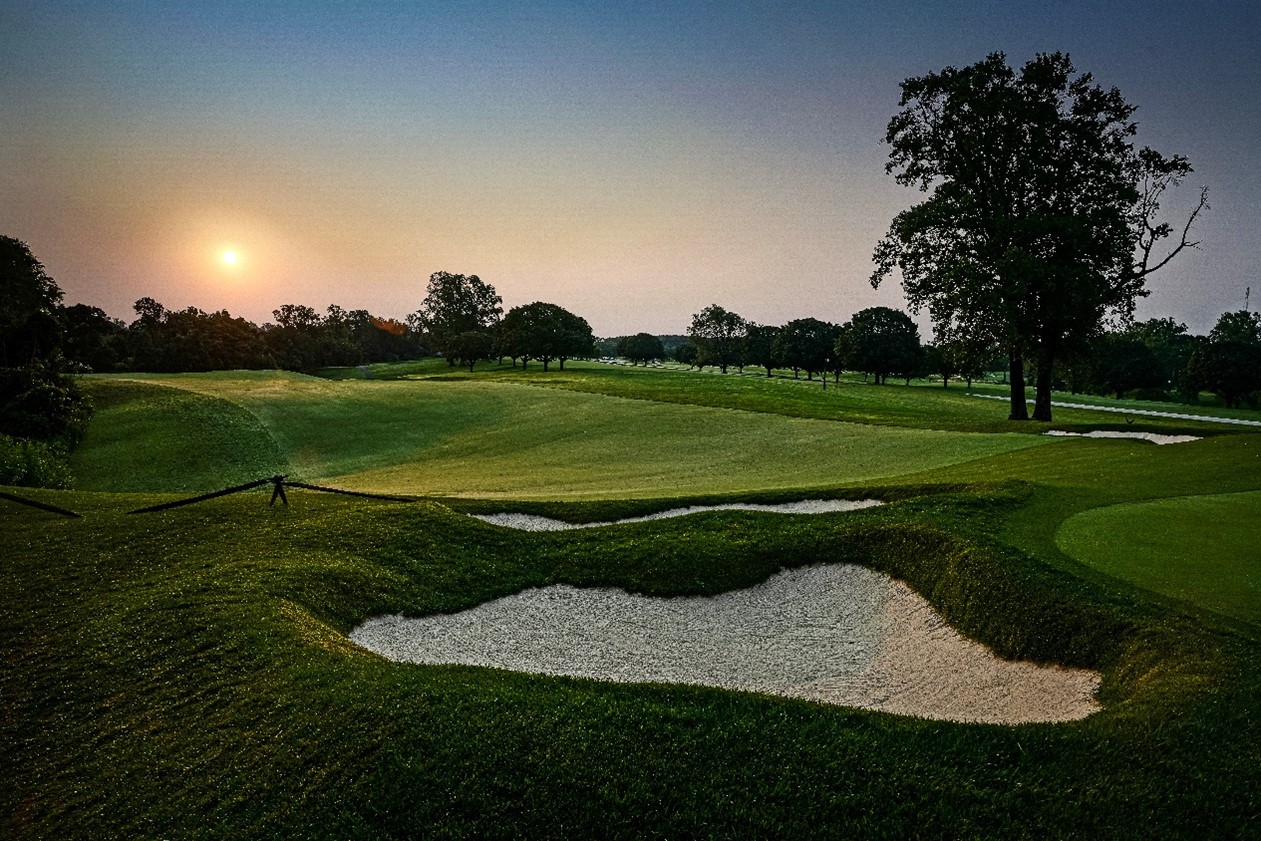 The US Naval Academy GC reopened after a big renovation project.
The NGCOA Mid-Atlantic's newest award is the Sustainability Award, recognizing the ability to incorporate sustainability and environmental stewardship into operating practices. The US Naval Academy GC is the 2020 honoree, in recognition of their focus on environmental stewardship, while completing a major renovation project using Best Management Practices (BMP) protocols. Eric David, Superintendent at the USNA GC, accepted the award.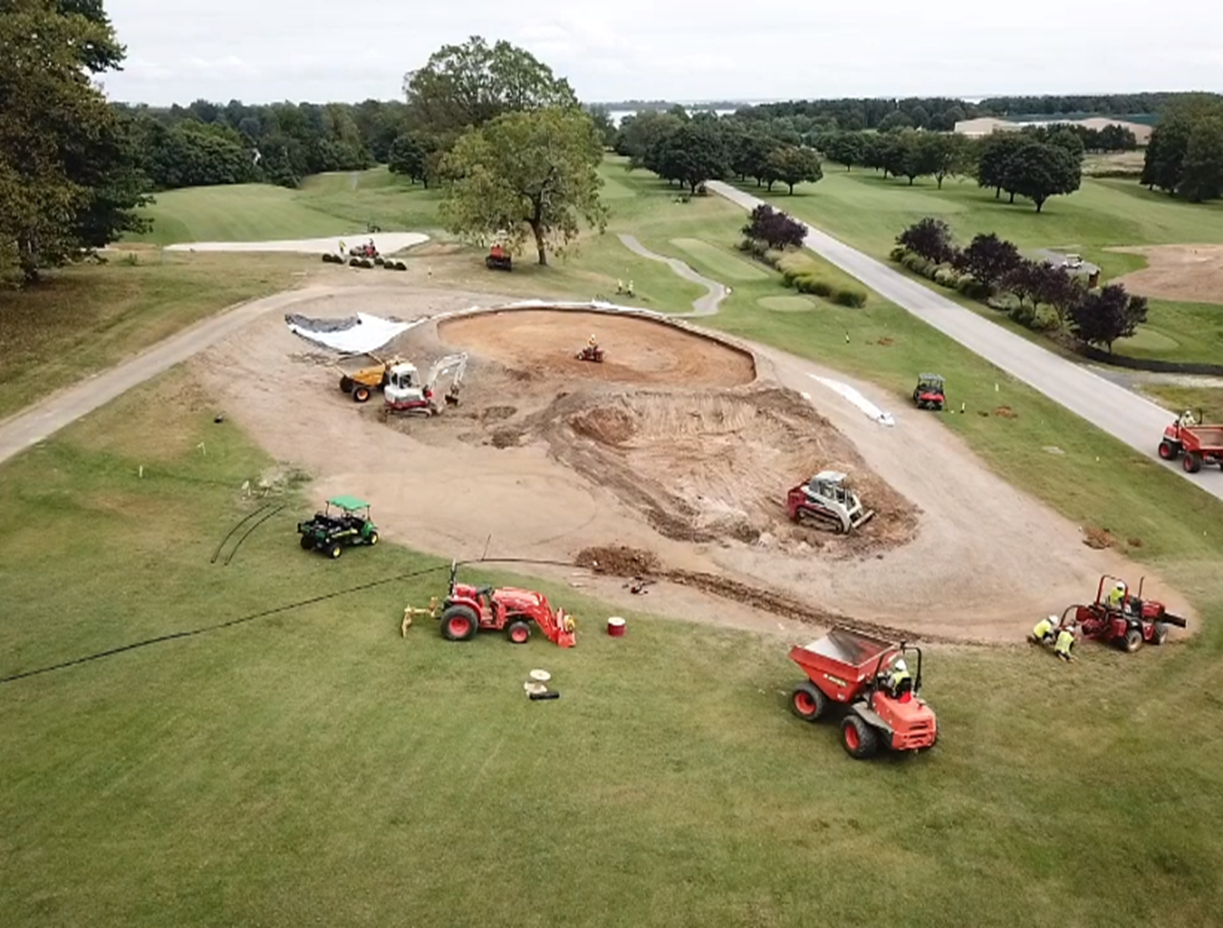 USNA GC renovation project followed BMP guidelines
Conceptually, the project started with overall need to enhance this William Flynn design – no significant upgrades had been done since late 1940's. Grasses were outdated, and the "old school" distances were not challenging enough for collegiate level play and the modern game. Thus they decided to lengthen it, rebuilt and repositioned existing bunkers, added fairway bunkers, and restored the greens and green complexes to their original shape and size. Ironically, by restoring run-up areas, it made it fairer for average golfers to boot.
Andrew Green was the architect. He actually first looked at the course in 2004-05, but there was no money to pull the trigger. A detailed plan was developed by Green in 2013 and ultimately executed five years later, thanks to the outstanding efforts of a fundraising campaign, "Friends of Navy Golf" (FONG).
Extensive fairway drainage was installed in the winter of 2016-2017 along with a new short game practice area and new practice green. Installation of a new irrigation system took place in the fall of 2018. Then, in August 2019 greens and bunker renovation began. To improve bunker drainage they used the Capillary Concrete bunker method. They discovered a 1940's aerial photo and rebuilt three holes to match the original Flynn design. They rebuilt tees in March-June 2020, and in June 2020 they re-grassed fairways with Tahoma 31 bermudagrass. Cart paths were upgraded in July.
The brand new USNA GC opened on August 6th this year. "The feedback is incredible," said David, "it's a 100% different course with new pin locations with larger and truer greens." The tee sheet has been completely full every day since it reopened!
The course is situated a half mile from the Chesapeake Bay. Environmentally, there was previously a lot of runoff, so they focused on growing surrounds to lessen movement of soil and sediment. The grass they selected helps storm water management. Now bunkers drain, and the sand stays in place. They no longer use fungicides/pesticides on main acres (greens only). It also saves water. Wildlife abounds – Bald Eagles, Red Tailed Hawks, deer, fox, ospreys, snapping turtles, snakes, heron, egrets and many more species.
They also experienced maintenance budget savings with the bermuda – they have eliminated one mowing per week, saving labor and fuel costs. They do not overseed.
"The best part of project was how the club leadership allowed me to make most of the decisions," said David. His team included Green, Athletic Director Chet Gladchuk, Director of Golf Patrick Owen, PGA, and McDonald & Sons, the primary building contractor. They worked very closely with the USNA environmental department.
"This is a big honor! There is a great list of past winners. The course is now on standard with the USNA," said David.
[ More News ]