News
Last Update :10/26/2020
Private Golf Leader Award – Elizabeth Manor Golf & Country Club
Private Golf Leader Award – Elizabeth Manor Golf & Country Club

Elizabeth Manor Golf & Country Club of Portsmouth, VA has won the NGCOA Mid-Atlantic's 2020 Private Golf Leader Award, recognizing a private club for outstanding business success and the promotion of golf in the Mid-Atlantic (VA, MD, DC).
Elizabeth Manor was facing bankruptcy as summer approached in 2019. The host site of the revered Eastern Amateur was facing the fate of quietly going away, with a membership decline to under 200 and only 106 golfing members. The club was unkempt and had not been fertilized in three years.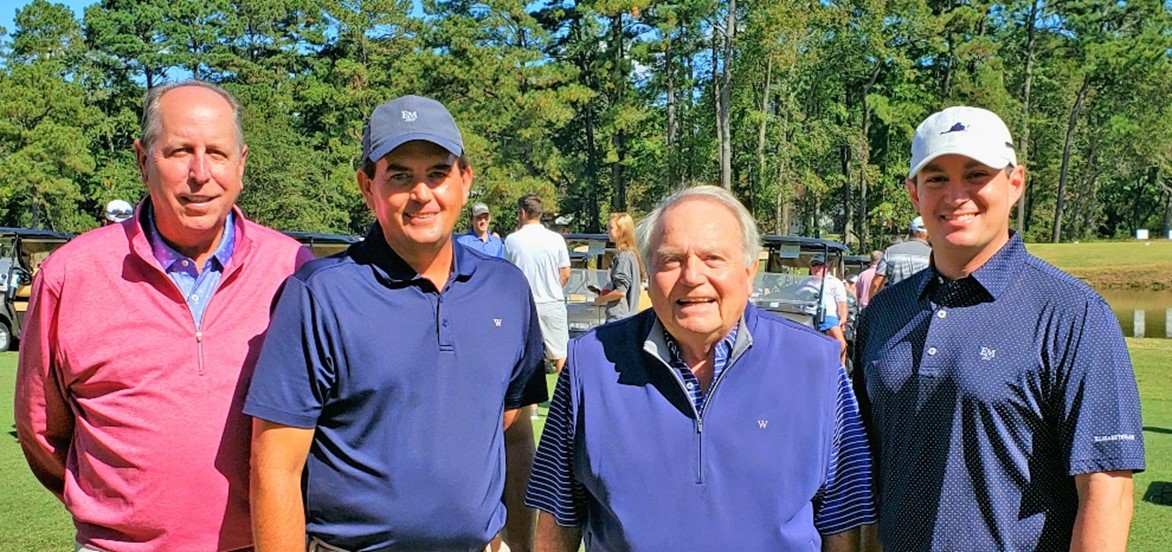 The original EM project team – Skeeter Heath, Jeff Whitmire, Dwight Schaubach, Dan Capozzi
Then on June 18, 2019, businessman Dwight Schaubach took over management of the club, with a plan to purchase it, which he did in January 2020. A true lover of golf, Schaubach saw the same potential for the club that he saw in Williamsburg Golf Club, which he also turned around a number of years ago, now thriving. And he engaged his WGC team of Jeff Whitmire, Skeeter Heath and Dan Capozzi, PGA to focus on EMGCC.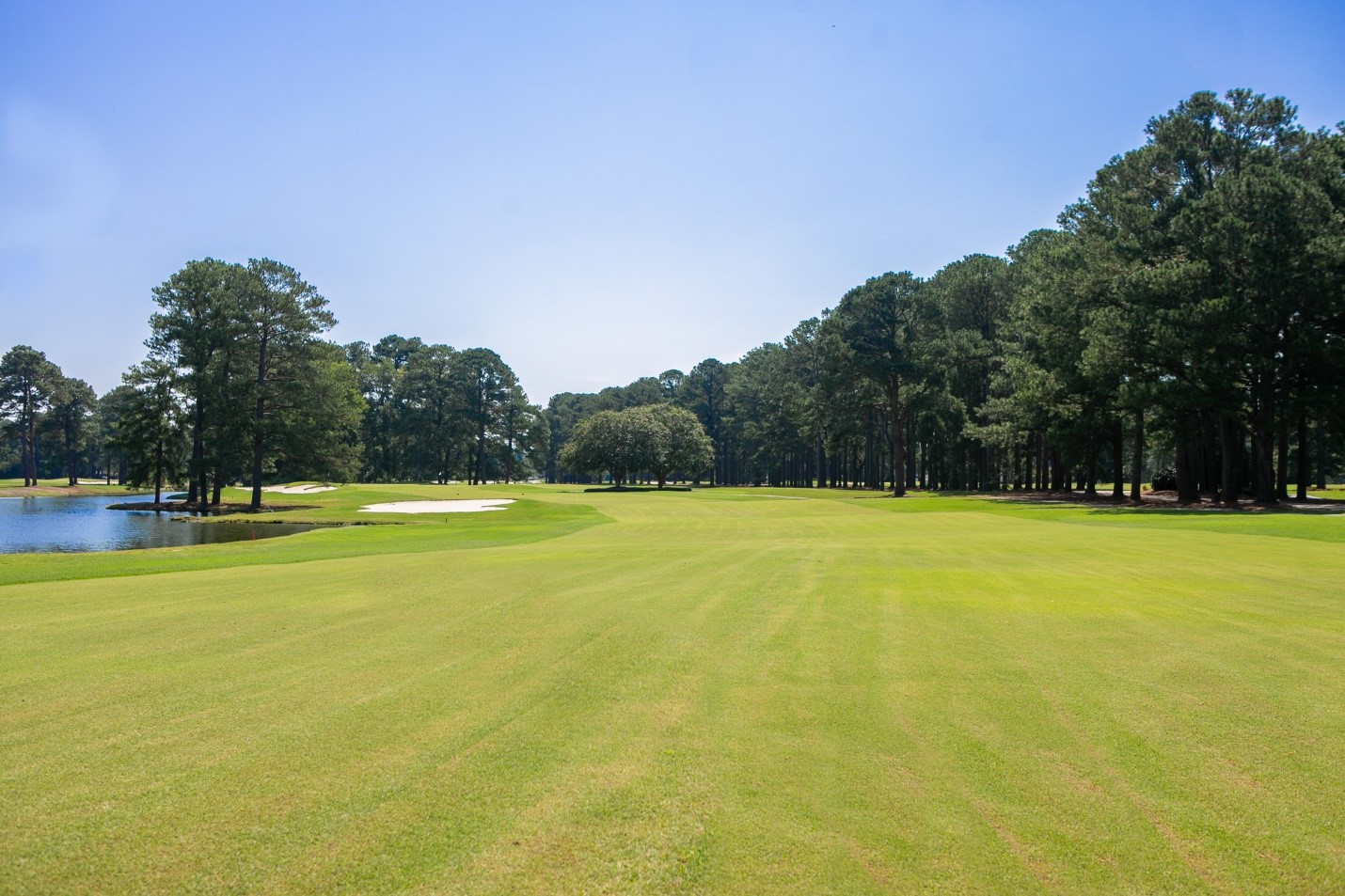 The classic look of a renovated gem, Elizabeth Manor G&CC
The club closed on February 2, 2020 for major maintenance to include the removal of 150 trees, cleaning up ponds, reshaping edges of greens, cleaning and reshaping bunkers, repairing drainage and adding new sand, plus a few new bunkers. Cart paths were added and all tees were redone. The driving range was expanded to add length, with a putting green, a chipping green, and bunkers making for a fabulous practice area. The house on the practice range will be made into a bar and outdoor seating area to service members and guests at the short game area, tennis courts and new pickleball court. The Schaubach Team recruited Tim Doran from Kingsmill to take the job as Golf Course Superintendent and groom the course for reopening after construction.
In the planning stage, Dwight and Skeeter enlisted Ben Crenshaw to look at the course and make suggestions for a renovation. Crenshaw, a two-time Eastern Amateur Champion, did not want to change the layout, but suggested moving a few bunkers, bringing them back in play for the modern golfer. The vision was to keep EMGCC true to the original Dick Wilson Design.
Dwight invested $3 million in the club and the renovation. As evidence appeared of all the improvements, they have added over 100 members to the club this year, now over 270 total, with a goal of 350. This was all been done without any marketing thus far. The team, including EMGCC Club Manager, Scott Irwin, CCM, CCE is working on a marketing campaign now. Projects include doing a flyer on the history of EMGCC.
Dwight's solid waste and land development business put him in the position to purchase the club, realizing that golf is not seen as a highly profitable investment these days. All debt was paid off in 2020. After the transformation of the club, members expressed to Dwight they "can't thank you enough!" A lot of work went into getting the course to where it needed to be, and Dwight credits Doran and Whitmire for the outstanding work in golf course conditioning.
Dwight has become an industry leader as a golf course owner. "We all need to stay focused and get more people into golf," he said. "You don't focus on your competitor -- you do what you do and do it right. If you want more young people involved, get them involved at a young age." Dwight wants to create a great junior program and facility for them to play.
"It's fantastic to receive this award. The Elizabeth Manor membership is as proud of it as I am," he said.
[ More News ]