News
Last Update :10/25/2018
2018 NGCOA Mid-Atlantic Innovation Awards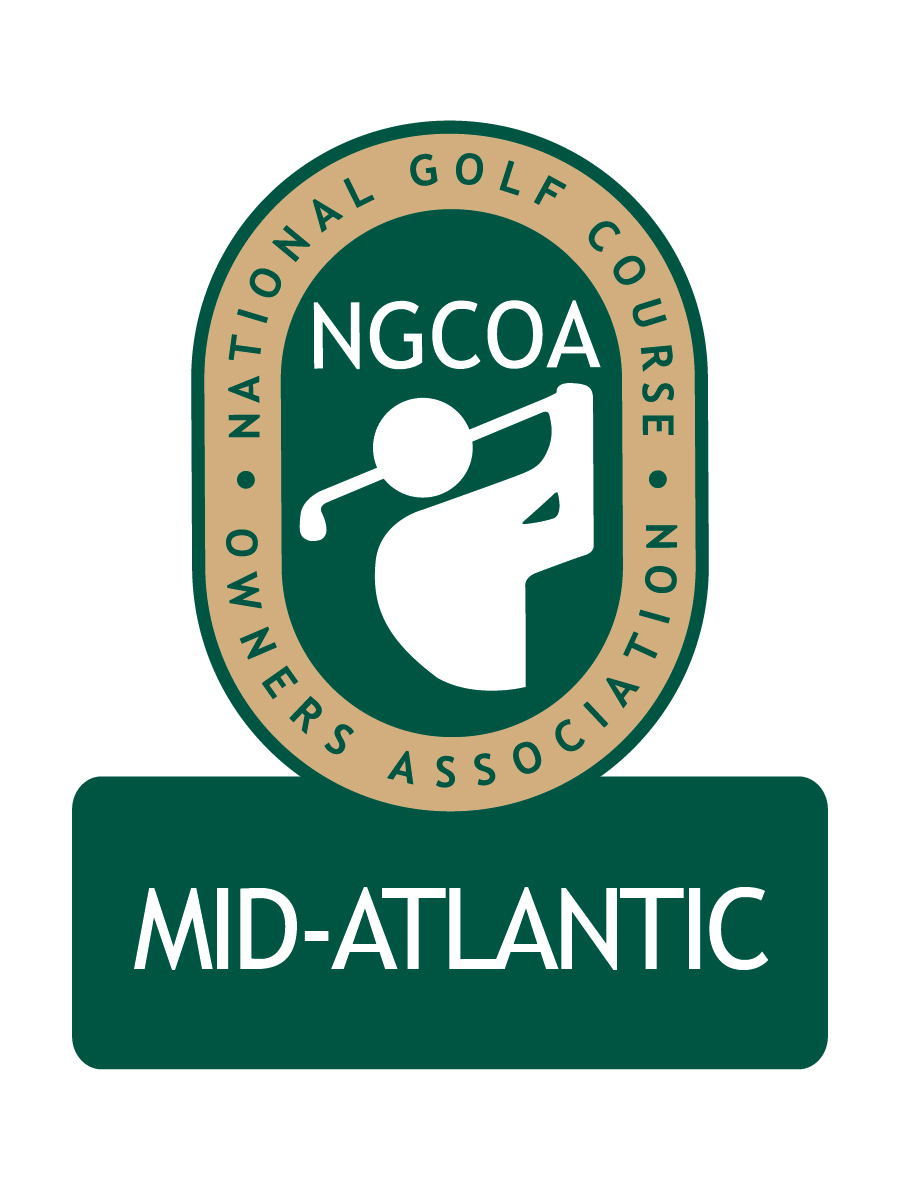 FOR IMMEDIATE RELEASE, Wednesday, October 24, 2018
Press Contact: David Norman, NGCOA Executive Director
804-708-9760 / dnorman008@gmail.com
Rotella, Queenstown Harbor, The Federal Club and Kiskiack GC Honored
2018 NGCOA Mid-Atlantic Innovation Awards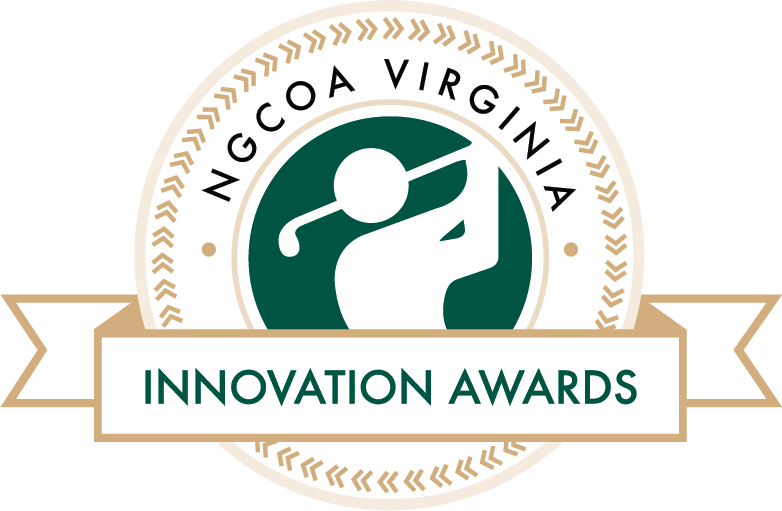 Glen Allen, VA - The 6th Annual NGCOA Mid-Atlantic Innovation Awards were presented at the Association's annual meeting at The Federal Club on October 23rd. Dr. Bob Rotella, internationally famous sport psychologist, was honored with the Mid-Atlantic Golf Leader Award "recognition of leadership and long-term service to golf in the Mid-Atlantic." Queenstown Harbor and John Anderes, CGCS received the Public Golf Leader Award, in recognition of the programs executed by this public facility to promote golf in the region." The Federal Club and Anne Gail Jennings, Managing Partner, received the Private Golf Leader Award "leadership in facilities, membership programs and its outreach to golfers throughout the state." Kiskiack GC and owner Carl Zangardi received the Sustainability Award in recognition of the ability to incorporate sustainability and environmental stewardship into operating practices."
Mid-Atlantic Golf Leader Award – Dr. Bob Rotella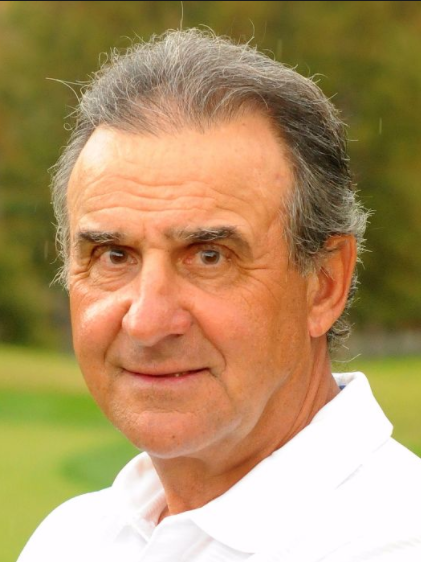 In recognition of leadership and long-term service to golf as the world's pre-eminent sports psychologist, Dr. Bob Rotella of Charlottesville, VA has been named the 2018 Mid-Atlantic Golf Leader by NGCOA Mid-Atlantic.
Following twenty years as the director of sports psychology at the University of Virginia. "Doc" went on to coach Fortune 500 companies, professional sports teams, and individual athletes including Hall of Fame golfers like Ernie Els, Pat Bradley, Tom Kite, Nick Price and Davis Love, III, as well as other stars, such as Justin Thomas, Rory Mcllroy, Vijay Singh, Jim Furyk, Keegan Bradley, Padraig Harrington, Graeme McDowell, Henrik Stenson, Charl Schwartzel and Louis Oosthuizen.
Rotella has been selected as one of the "Top 10 Golf Teachers of the 20th Century." He also was elected President of the North American Association for Applied Sports Psychology and a consultant to Golf Digest.
A noted author, Rotella has written numerous books, including Golf is Not a Game of Perfect - the best-selling sport psychology book of all time. His latest book is How Champions Think in Sports and in Life. Some of his philosophical observations include:
Rotella has gained fame over a long career – he is among the most impactful figures in golf in Virginia. Rotella plays golf out of Glenmore CC where he lives with his wife Darlene.
Public Golf Leader Award – Queenstown Harbor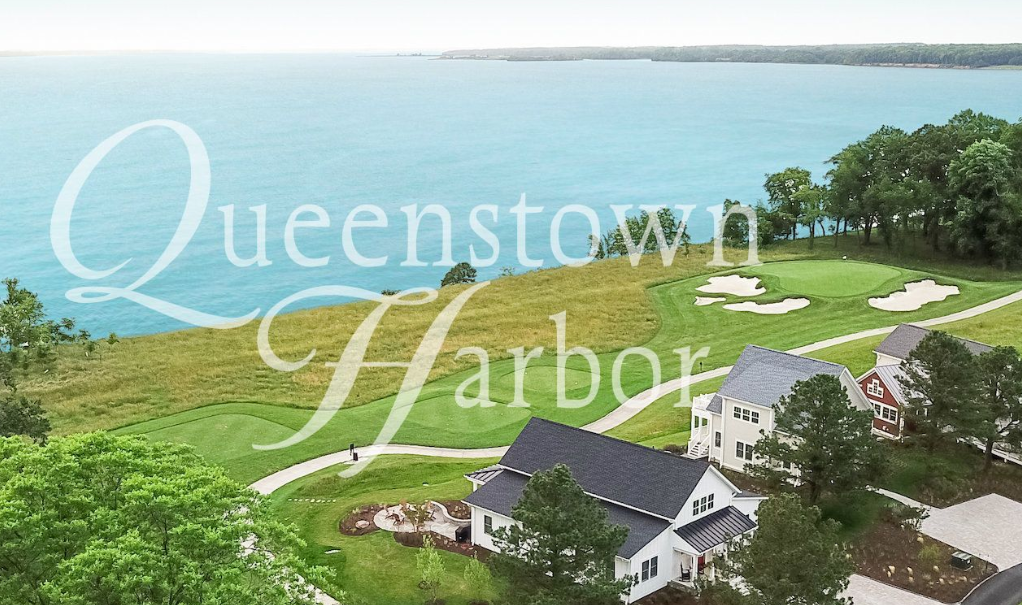 Queenstown Harbor in Queenstown, MD has been named the 2018 "Public Golf Leader" by NGCOA Mid-Atlantic. This award was presented to John Anderes, Director of Golf & Grounds, in recognition of the programs executed by this public facility to promote golf in the region. Unique among public facilities in the Mid-Atlantic, the club has created new "stay and play" options to enhance an already strong reputation as a market leader.
The amazing 36-hole facility is located on the Chester River, just north of I-50 on the west side of the bay, not far from DC and Baltimore. Traffic can sometimes be an issue in the summer months as people in the Mid-Atlantic region seek the shore and ocean resorts. Access to Queenstown Harbor is available by land or water. The setting is supremely natural and breathtaking, all variables that led the Brick Companies to invest further into their property by building new cottages. It's all part of a Master Plan with more elements to come, helping them reach their vast potential.
"The cottages are a differentiator for us," said Anderes. "This has opened up many more opportunities for events and guest play."
In this initial stage, three cottages were added, one with 12 beds and the other two with eight beds. All cottages have a common area for entertainment. They are situated on hole #2 of the River Course, facing out to the course and the Chester River beyond. The Tavern provides food and beverage service right there – whether the chef cooks on the premises or if food is pre-ordered and delivered.
The new offering has allowed marketing to new target areas, such as Philadelphia. They have come up with all new programming, such as "Stay and Learn" instruction packages and even golf and fishing (or hunting) trips. They also offer spa trips, popular among the ladies and bridal parties. They have found that the new programs help with seasonality issues.
In the master plan are up to 24 cottages and a boutique lodge with 24 rooms. The plan also shows two conference/event areas – one for up to 40 people, and another for up to 300 people. The look would be "Eastern Shore" style, similar to a barn.
Although weather was a factor this year, in general play is growing over the past 3-4 years, perhaps aided somewhat by course closures within 20 miles. The Queenstown offerings are particularly suited for an upscale customer who may not be ready to pony up for a private club commitment. Rates have held steady, as the club resisted dropping rates in the down economy a few years ago. The club does not do business with third party retailers for tee times.
In addition to these new programs, Queenstown is very active in the PGA Junior League program. They have found that these junior programs have attracted non-playing parents to take up the game. They also do a "boot camp" for high school teams.
Anderes is quick to credit his outstanding staff including Nick Brandt (River Course superintendent), Jason Neal (Lake Course superintendent) and Head Pro Mike Sabol, PGA, Erin Stolle (Director of Hospitality and Events) and Jorge Alvarez (F&B Manager). The club was recognized with a national environmental stewardship award from GCSAA and Golf Digest in 2012.
So what does the award mean to Anderes? "This recognizes the Brick Companies' willingness to invest in golf through a down economy. It means our efforts are recognized in an industry where customers have a lot of choices."
Private Golf Leader Award – The Federal Club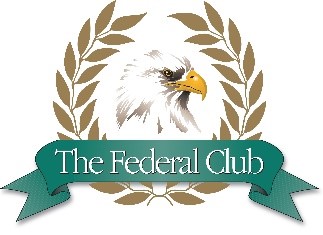 The Federal Club in Glen Allen, VA has been recognized as the Private Golf Leader for 2018 by NGCOA Mid-Atlantic. The club earned the award by its leadership in facilities, membership programs and its outreach to golfers throughout the state.
Richmond, VA has a long-established private club market with deep roots dating back to 1900. Each club has different offerings, ranging from some very high-dollar establishments with opulent facilities, to the more affordable clubs with more basic offerings. So when developers hatched the idea for an Arnold Palmer designed new club north of the city built on farm land, it was apparent, simply by location, that a new type of club was entering the market.
Unfortunately for the original developers, a bad economy handcuffed the club early on, and by 2010 they sold the club to the family that owned the original farm land. J3G partners was led by Managing Partner Anne Gail Jennings, whose partners included her two brothers and her father. Jennings had golf experience and had been working for American Golf in California prior to this opportunity.
Jennings likes to refer to The Federal Club as the "country" country club, since it is in a rural setting. She is not trying to compete with the clubs at the high end; rather she seeks "casual sophistication" and recognizes that her spectacular all-bentgrass golf course is the real draw. While she has members of all ages, a primary demographic is the 30s and 40s age groups. Membership offerings recognize that members don't want to be "nickel and dimed" for amenities, so membership includes such things as range usage, pool / swim team and tennis, and there is no food minimum or hidden fees.
Other unique membership programs include an "associate" membership designed for established country club members looking for an excellent "second" club. The Federal Club also allows a married man or woman to have a "single" membership if their spouse doesn't play – that's unique in the market. They have junior memberships (under age 30) and senior memberships (age 60 and over). They even have a partnership with Spring Creek Golf Club in Gordonsville, offering members privileges there, and vice versa. For anyone living 50+ miles from the club, there is an out-of-town membership.
The club boasts a new 25,000 square foot clubhouse, and it is a testament to the club's steady growth as to how if came to be. The club told members that when they secured 250 members, it would be formally planned. Then when they hit 350 members they would break ground. The members helped with the "selling," encouraging their friends to join – roughly 75% of the new members were referrals. They broke ground at the first of 2014 and completed it two years later, opening in 2016. They purposely designed it with a "lodge feel" with beam and stone work, less formal. There is 14,000 sq. ft. upstairs for member use, and the 11,000 sq. ft. downstairs includes cart storage, laundry and more.
The business has quadrupled since 2010, and they have invested back in the club by expanding par-3 tee boxes, re-doing bunkers with the Better Billy Bunker process and adding short game areas and practice greens.
The Federal Club has been very active in showcasing their beautiful golf course. The have hosted numerous VSGA events, most notably the 2018 Virginia State Amateur. Two big events next year include US Open Qualifying and the MAPGA Match Play.
With all the great facilities, amenities and programming, Jennings considers her staff to be among the most outstanding offerings of the club. She gushes over golf course superintendent Matt Drayton, a perfectionist who is often recognized for his superb conditioning of the course. Tim Dale, PGA heads the professional golf staff as among the longest tenured staffers. Executive Chef Grady Wilder has brought many new concepts to the menus and special events. And GM Carl Filipowicz is a total team player, who is well-known and well-like in the industry.
When asked what the award means to her, Jennings remarked, "It's validation that we are headed in the right direction."
Sustainability Leader presented by Textron Golf – Kiskiack Golf Club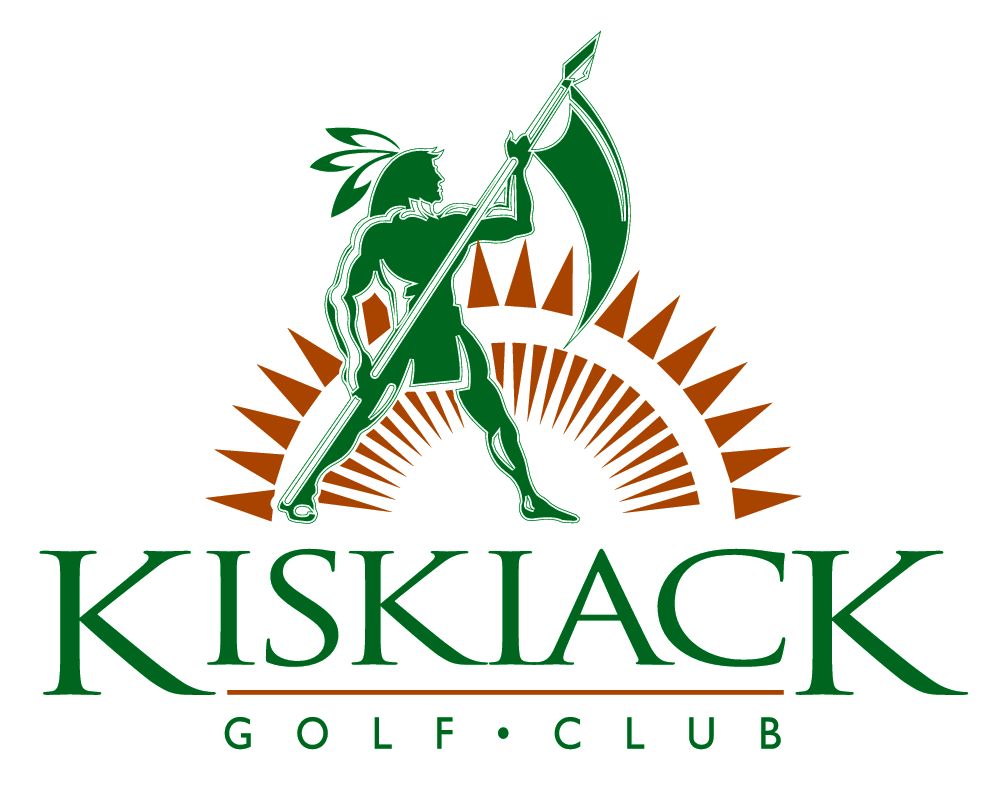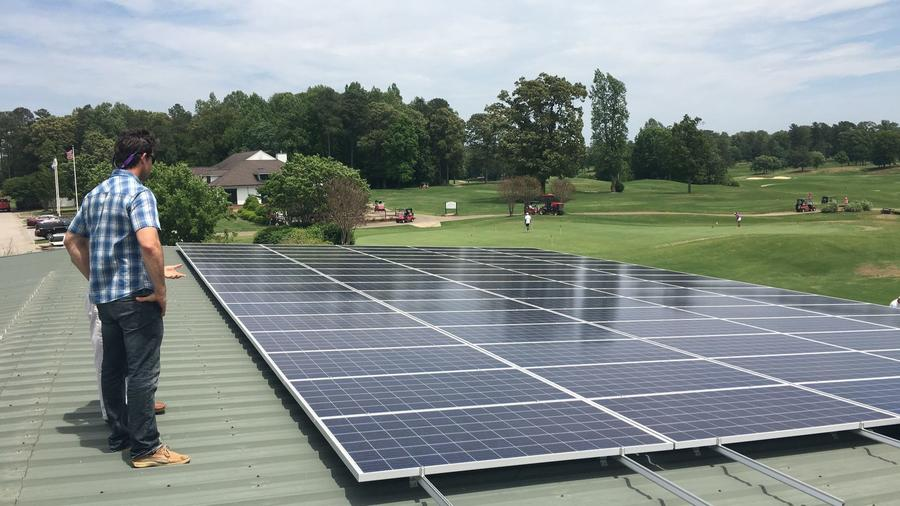 Kiskiack Golf Club installed 88 solar panels to help provide electricity to the golf course with the help of the Hampton Roads Solar Co-op. (Jack Jacobs)
The NGCOA Mid-Atlantic's newest award is the Sustainability Award, recognizing the ability to incorporate sustainability and environmental stewardship into operating practices. Kiskiack Golf Club in Williamsburg, VA is the 2018 honoree, in recognition of their use of solar energy to become more self-reliant and protect the environment. Owner Carl Zangardi accepted the award.
Zangardi and his wife purchased Kiskiack GC in 2016, but his roots go all the way back to 2000, when he first started playing there. For energy needs, he came in with two goals: (1) reduce his outside power cost over time, and (2) get his customers more familiar with the concept of making the earth more sustainable. His decision was actually part "business" and part "environmental."
He considers the move to use solar panels at the clubhouse as a first step, with more to come. He estimates that his power savings are roughly 20-25% annually, with low maintenance requirements on an ongoing basis. If he can add more panels in the future, he can qualify for a 30% tax credit. He considers it a 20-30 year life for his system, with a payback of just 6-7 years, so it made sense from a business standpoint.
"Everyone is squeezed this year, and the weather probably cost us 5,000 rounds this year," he said. "It was great to have some cost savings to help offset the effect to our bottom line.
Zangardi worked with Solar United Neighbors to get the project going – it is a nonprofit dedicated to solar energy advocacy. Kiskiack Golf Club arranged the installation of the solar panels with the support of the Hampton Roads Solar Co-op, a regional solar co-op open to homeowners and businesses from Virginia Beach to Newport News and Williamsburg areas. The co-op has facilitated 650 installations statewide, and it provides guidance on financing and installation of solar panels, which are bought in bulk to lower costs. Kiskiack is the first business to utilize solar power through the Hampton Roads Solar Co-op - the project cost $54,000.
Zangardi is concerned about the environment, and he would like to encourage other clubs in Virginia to use the co-op and consider a solar system. Zangardi is also looking at the possibility of using wind power at his facility as well. And with 30 acres of water features, plus wells on his property, he is pretty much sustainable on his need for water.
Zangardi is a former investment analyst who had little experience in golf when he purchased the club. He has surrounded himself with a good team and has a positive outlook on his business.
************************************************

NGCOA Mid-Atlantic Award Sponsors
[ More News ]