News
Last Update :10/19/2016
Wronowski, The Pines GC, The CC of Virginia and Golden Horseshoe GC Honored 2016 NGCOA Mid-Atlantic Innovation Awards
Midlothian, VA - The 4nd Annual NGCOA Mid-Atlantic Innovation Awards were presented at the Association's annual meeting at Independence Golf Club on October 18th. PGA of America Past President and Folds of Honor Representative Allen Wronowski, PGA was honored with the Mid-Atlantic Golf Leader Award "in recognition of leadership in the golf industry in the Mid-Atlantic, as evidenced by long-term business achievement and/or service to the industry." The Pines GC at Ft. Eustis and Andy Weissinger, PGA received the Public Golf Leader Award, "in recognition of outstanding programs executed by a public/military facility to promote golf in the Mid-Atlantic." The Country Club of Virginia and Jerry Jenkins received the Private Golf Leader Award "in recognition of outstanding programs executed by a private golf facility to promote golf in the Mid-Atlantic." The Golden Horseshoe Golf Club and Glen Byrnes, PGA received the Sustainability Award in recognition of incorporating sustainability and environmental stewardship into operating practices.

Mid-Atlantic Golf Leader Award
Allen Wronowski, PGA of Bel Air, MD has been named 2016 Mid-Atlantic Golf Leader by NGCOA Mid-Atlantic, "in recognition of leadership in the golf industry in the Mid-Atlantic, as evidenced by long-term service to the industry."
Wronowski served a long and illustrious career as a PGA professional for over 40 years, rising from assistant pro to President of the PGA of America. Remarkably, he served one club (Hillendale Country Club in Phoenix, MD) for 34 consecutive years. He currently serves as Director of Golf Development and Relations for Folds of Honor, whose mission is providing scholarships to the children and spouses of those that have been killed or disabled while on active military duty.
A lifelong Marylander, Wronowski grew up as a studious youth, making straight A's and not focusing on athletics so much. He really loved fishing with his dad, but he had no exposure to golf. Ironically for those days, he got introduced to golf in gym class, and he was hooked after the first couple of swings. For his first game, he rented clubs from Clifton Park in Baltimore and shot a smooth 137.
Three years later, he taught his father how to play, after dad sold all of his fishing equipment. Coleman Plecker was his teacher, and he helped young Allen get to a +2 handicap. Plecker encouraged Allen to get involved in the golf business. Not long thereafter, John Lazzell of Rocky Point GC asked Allen if he would like to come to work as a PGA apprentice. From 1974-78 Allen worked with him as an assistant professional.
Lazzell was inspirational to Allen, and when an assistant job came open at Hillendale CC, Lazzell encouraged him to interview. The legendary Bill Clarke was the head pro, and there were a lot of applicants. Allen won the job as an assistant pro and served Mr. Clarke in that capacity from 1979–90, when he was elevated to Head Pro / Director of Golf. Along the way, Mr. Clarke was always encouraging Allen to serve his fellow professionals – he started out as Chair of the Assistants Committee.
In 1995, Mr. Clarke encouraged him to run for MAPGA Section Secretary – once elected, he advanced through the chairs to become President in 2000-1. In his first year of presidency, he was nominated and elected to the national board of directors. He served on the national board for four years, then ran for national office in 2004. He did not win his first try, but re-ran in 2006 and was elected Secretary of the PGA of America. He advanced to serve as national President in 2010-12.
Throughout his career, Wronowski has always sought to grow the game. One of his favorite programs right now is the PGA Junior League. Junior golfers ages 7-13 play in a team format and the kids get numbered jerseys and substitutions are allowed in matches. The program is more about camaraderie and team play, for a sport that is sometimes daunting.
Wronowski also supports the Get Golf Ready initiative, which helps new golfers quickly learn the basics of the game, getting them ready to hit the course.
One of his fun programs at his club was the three-hole women's league. Many had never played, but he encouraged them to come out. He would ride around with them and give them instruction. Started with a group of six and ended up with 54 by the time he left.
And while Wronowski has had the rare distinction of presenting the Wanamaker Trophy to the winner of the PGA Championship, he would much rather talk about his wife Gail, for whom he credits his success. Gail came to work at Hillendale to manage the merchandise in the pro shop in 1990, and they fell in love and married in November 1992. Gail helped Allen win the merchandising and marketing Professional-of-the-Year awards. He adds, "Gail has been an amazing ambassador for the PGA of America."
To cap off a career of serving golf, Wronowski took the job with Folds of Honor in 2014. The Patriot Golf Day is the flagship program, a national event supported by the PGA of America and the USGA. It grosses over $5 million annually to support our veteran's families.
Wronowski also takes pride in working with allied partners, such as the NGCOA, GCSAA, CMAA and the PGA Tour. He remarks, "We are all in the same canoe and need to row our paddles in unison."
Wronowski loves to share a phrase he coined: Golf is Great Opportunities and Lifetime Friendships. "I have been more than blessed by the opportunities that I have been given through golf," he concluded.
---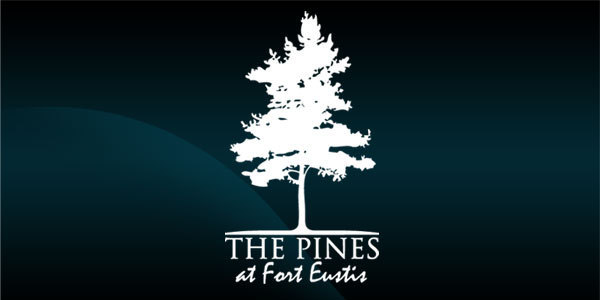 Public Golf Leader Award presented by IBS Club Software
The Pines at Ft. Eustis has been named 2016 "Public Golf Leader" by NGCOA Mid-Atlantic, in recognition of programs executed by a public/military facility to promote golf in the Mid-Atlantic. Andy Weissinger, PGA is the architect of the multitude of programs that earned the recognition.
Weissinger heads all programming as Head Professional of the dual base golf facilities of Ft. Eustis and Langley Air Force Base. He has earned rave reviews for his Warrior Transition Golf Program, youth sports programs, Get Golf Ready and an innovative Par-3 League. Where did he develop his passion? Clues are found in review of his upbringing…
Like a lot of kids, Weissinger began playing golf with his father in Tidewater. A good player, he competed in VSGA, AJGA and High School events. He credits Andy Giles and Mike Waugh for igniting his passion. He then attended Liberty University under a golf scholarship, while studying to be a pastor, but then decided to follow his other passion – golf.
So he turned pro and went to work for Ivy Hill, before returning to Tidewater at Chesapeake Golf Club. He then went to work at Hampton Roads Golf Management with stints at Lake Wright and Honeybee. In 2003 he went to Ft. Eustis as Head Professional, and two years later he added GM responsibilities. Langley asked him to come manage their course (Eaglewood) in tandem with the Pines in 2013.
Weissinger was introduced to the Warrior Transition Unit in 2004 – this is a program to help wounded servicemen begin a transition back to civilian life. He pioneered a Warrior Transition Golf Program, originally as an optional Physical Therapy golf exercise. The first few soldiers enjoyed the program so much that it turned into a weekly clinic, and anyone from the unit could bring a friend or family member. It became an eight-week program to incorporate golf skills, life skills, and rehabilitation. The pros worked with students to help them play golf – it became a rehabilitation program. An added benefit was improved mental health by getting veterans out of their room watching TV and becoming active. His program was so successful, that when the unit will transfer to Ft. Belvoir near Alexandria, the program will go there as well.
Weissinger also started the Ft. Eustis Youth Sports Programs after school. The instructors work in other sports movements and tie them into parts of the golf swing. General Stanford Elementary School on Ft. Eustis incorporates a golf program into the PE curriculum. Weissinger is the guest instructor on some days.
Weissinger has also encouraged families of deployed soldiers to do clinics. Spouses become excited about the game of golf and become new players. Weissinger has given talks and clinics to the JAGS (lawyers), while incorporating PT exercises and golf movements. His morning cart path runs are also a PT program. His philosophy is if someone comes up with an idea, he will try anything once. He is willing to go out of the box.
Among his new programs at Langley are to arrange military meetings at golf course facilities. This helps the golf course get exposure, and some people become interested in holding retirement or promotion ceremonies at the course.
Weissinger also embraces the Get Golf Ready Program. The Air Force has put together a program that buys a starter set of golf clubs for anyone that completes the entire program. There will be over 100 players going through the program between The Pines and Eaglewood this year.
Weissinger also started a par-3 league which has been widely successful. Every Tuesday night the league starts at 5:30 pm, alternating between the two courses. They would play for an hour and a half (time limit) and all holes would be converted into 50-150 yard par-3s. He gives prizes for closest-to-the-pin, longest putt, most 4s, highest score on a hole, most birdies, and so on.
So what's up next? He is working on turning new golfers into regular golfers who will play a couple times a week, rather than just hitting the range for an hour or so. They are doing things such as time-restricted rates, limited amount of holes and other things that deviate from the traditional 18-hole round of golf.
At home, Weissinger enjoys his time with wife Jennifer and two boys Alex and Caleb – a very active family – just as you would imagine.
---

Private Golf Leader Award presented by IBS Club Software
The Country Club of Virginia (CCV) in Richmond has been recognized as the Private Golf Leader for 2016 by NGCOA Mid-Atlantic. The club earned the award by bringing a new major golf event to the Mid-Atlantic, the Dominion Charity Classic, a PGA Champions Tour event, set for November 3-6. Club President Jerry Jenkins accepted the award.
It has been over 25 years since the region hosted the PGA TOUR's senior circuit, when the last Crestar Classic was held at Hermitage Country Club in 1990 when Arnold Palmer competed. This year's event at CCV will have all the prominent players of the current era, including prohibitive favorite Bernhard Langer, a two-time Masters Champion.
So how did all of this come about in such quick fashion? CCV's General Manager Phil Kiester, CCM shared some insights on how the tournament came to be at CCV and why the Club's members have embraced the return of championship golf to Richmond.
"When we reviewed our strategic plan, our board spent a lot of time discussing the club's place in golf in our region. We hosted the US Amateur in 1955 and 1975, but since then the Club has chosen to support golf at the state and regional level. For more than one hundred years, it has been part of the Club's culture to take a leadership role in amateur golf in Virginia," said Kiester.
Long before the Dominion Charity Classic had been conceived, the Club thought that it was time to consider hosting a national tournament, but the discussion centered on an amateur event. Former PGA TOUR player Robert Wrenn chairs the Golf Committee and took the lead in exploring tournament options. At the same time, the PGA TOUR was in discussions with Dominion Resources, Inc. about sponsoring a new event the PGA hoped to bring to Richmond.
Tom Farrell, chief executive officer of Dominion Resources, is a CCV member. He encouraged the PGA TOUR to consider CCV's James River Golf Course as the host site for the tournament. Dominion Resources got involved because of the company's commitment to charity and giving back to the community. Mr. Farrell was familiar with the PGA TOUR's strong commitment to charity and believed that the PGA TOUR would be an excellent partner for a great institution for CCV.
The Club's Board had to do its due diligence quickly to decide if a PGA TOUR Champions event seemed right for the Club and determine if the Club could make the commitment to the event for it to be successful. The Tournament's charitable component closed the deal for the Club – the understanding that Club's commitment to the tournament would serve a cause larger than golf in the region. The Dominion Charity Classic will benefit the Virginia Values Veterans (V3) program through the Virginia Veterans Services Foundation.
V3 creates employment opportunities for transitioning military service members by helping Virginia employers understand, design and implement best practices in recruiting, hiring and retaining veterans. On Tuesday of tournament week there will be a job fair for V3 certified employers and on Saturday there will be a special salute to veterans after play concludes.
Additionally, CCV has worked to involve The First Tee of Greater Richmond program in the tournament, with many young golfers serving as Standard Bearers during the event. The charitable component of the tournament is important to the club, Dominion and the PGA TOUR. In fact, The PGA TOUR and its tournaments have generated more than $2.3 billion for charities around the nation and the world since the first donation was made in 1938.
When asked about the regional impact, Kiester noted, "The PGA TOUR tells us that a Champions Tour event typically draws fans from within a 45 minute radius and we should expect about 10,000 spectators per day for each of the three days of competition. The Club couldn't be more excited to welcome golf fans from all over our region for three days of great golf."
The Country Club of Virginia is a family-oriented private club located in Richmond, Virginia. CCV was founded in 1908 and has always been one of the largest clubs in the country, serving 7,500 members and their guests. The Club's facilities include 1,111 acres, two superb clubhouses situated seven miles apart, 54 holes of golf, 24 tennis courts, three squash courts, three paddle tennis courts, a fitness facility, five pools, a croquet field, multiple dining outlets, special event venues, and a boat landing on the James River.
---

Sustainability Leader presented by Jacobsen
The NGCOA Mid-Atlantic's newest award is the Sustainability Award, recognizing the ability to incorporate sustainability and environmental stewardship into operating practices. The Golden Horseshoe GC in Williamsburg, VA is the winner this year, in recognition of their environmental stewardship associated with the renovation of their Gold Course. Glen Byrnes, PGA accepted the award on behalf of Colonial Williamsburg (CW).
"We have been discussing a renovation project for the Gold Course for several years," said Byrnes, "and we are honored to receive this wonderful recognition. It dovetails nicely with the approach and core values that CW has embraced over many years of environmental stewardship in its ongoing restoration projects."
The history of the club is embraced by the association of two of the greatest golf course architects of all time – Robert Trent Jones, Sr., who designed the Gold Course in the early 1960s, and his son Rees Jones, who designed the Green Course in 1991. So it was only natural that Colonial Williamsburg would summon Rees Jones for the renovation of his father's course.
So the team consisted of CW's Robert Underwood (VP Operations) and Glen Byrnes, PGA (Director of Golf), Brightview's Randy Waldron (GC Superintendent) and John Crowder (VP), Rees Jones and Greg Muirhead of Rees Jones GC Design, with the Landscapes Unlimited handling construction. Billy Fuller, former Augusta National superintendent, was the "owner's consultant" to the project.
"Every team member is an expert in their field," remarked Byrnes, and I am thrilled to work with Randy Waldron on a daily basis!"
The project began this spring with a selective tree removal plan to take out dead trees and those affecting sunlight in key areas – around 100 trees were removed. The routing of the course remains essentially the same.
Grasses were selected, and Northbridge Bermuda got the nod for the fairways. The 007 Bentgrass variety was selected for the greens, and they specked collars in TifGrand Bermuda, which is known for minimal encroachment. For bunker sand, they went with SF35, notably used at great courses like Robert Trent Jones GC and Caves Valley – a bright white sand, a little coarse to eliminate plugged lies.
During construction, 14 of the 19 greens (including the practice green) were simply cored out with the same contours, and the new greens mix was added. Greg Muirhead is an expert in matching contours to the finished product. For the other greens, new, softer slopes were installed, in order to compensate for the smooth, fast surfaces of the 007 variety. The spectacular par-3 12th hole always thwarted golfers with a slope that ran to the pond – now there are two tiers, and the golfer has a fairer proposition.
During construction, a local environmental group was invited out to the project, to ensure that proper erosion control was in place. Both CW and Landscapes Unlimited adhere stringently to measures protecting the environment. Silt fences were installed in all affected areas. Over 30 acres on the tight design were left "native."
One of the remarkable aspects of a round on the Gold Course is the abundance of wildlife you see as you play. The group was particularly mindful of this aspect. The course holds the Audubon Cooperative Sanctuary status, and wildlife abounds – wild turkey, deer, groundhogs, Canada geese and mallard ducks and many other wildlife are the norm at "The Shoe."
Brightview (formerly known as Valley Crest) was hired in 2016 to oversee maintenance on all three courses, the Gold, the Green, and the fun executive course, the Spotswood. Waldron heads the on-site operation, coming to Virginia after a 25-year stint in the Atlanta area. Clearly, he understands how to function in the difficult conditions of heat and humidity.
"We are very proud of this award," said Waldron, "because all of Colonial Williamsburg is based on sustainability and taking care of the environment – this is part and parcel of the CW mission."
Waldron likes to brag on the work of Landscapes Unlimited – he cites their responsiveness to owner requests – there are always change orders in such work. When faced with "do it now" or "do it later," the owner is investing in the present, doing it right the first time.
Byrnes is happy to have a reunion with Rees Jones and Greg Muirhead. Byrnes worked with both of them early in his career when the Green Course was built and again in for renovation work on the Gold Course. "In addition to being outstanding architects, Rees and Greg really care about CW," Byrnes noted.
To sum it all up, Byrnes remarked, "This award is a wonderful way to show that golf at Colonial Williamsburg is fulfilling its responsibilities in the way the CW Foundation would want."
---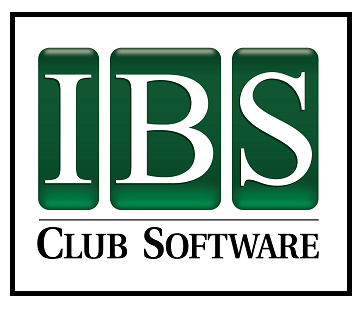 NGCOA Mid-Atlantic Awards Sponrors
[ More News ]