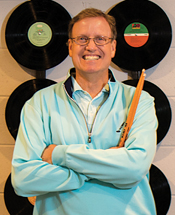 By Steve Donahue
By focusing on pace of play, playability and sustainability, brothers Giff and Alan Breed have transformed Virginia's Independence Golf Club into an award-winning course with a bright future
To say Independence Golf Club has undergone an extreme makeover would be the understatement of the century. Brothers Giff and Alan Breed purchased the Midlothian, Virginia, club in October 2013. Its Tom Fazio-designed golf course—originally designed to host a major championship—took five hours to play, so the Breeds hired architect Lester George to overhaul the course.
"We told Lester this isn't about winning awards," says Giff Breed, Independence's owner/president and winner of the NGCOA's Award for Innovation and Leadership. "This is about pace of play, playability and sustainability, and every single decision we make has to pass through the needle of those objectives."
Every goal was reached, making Independence playable and fun for everyone. By eliminating half the bunkers (43), George made the course more strategically viable and shortened rounds from five to four hours. The one-hour improvement allows 10 more primetime groups at an average revenue of $300 per foursome, yielding a daily revenue increase of $3,000, transforming Independence into a popular, profitable, playable facility. Meanwhile, the remaining bunkers were converted to more sustainable Better Billy bunkers.
Original bunkering and severe features also produced an exorbitant maintenance budget. George removed about 750 trees and ball-snatching bushes cluttering the course and obstructing views. He widened fairways, reducing rough areas. The remaining rough height was lowered, and seven acres of rough was converted to mulch. Protective and saving bunkers were added, and traffic patterns for carts and walking were re-routed.
And that's just for starters. "We know golf is our face, so it has to be really, really good," Breed says. "Then we turned our focus to the physical structure."
When the Breeds purchased Independence, it had a 2,500-square-foot clubhouse, halfway house, lodge, three cabins, junior clubhouse and maintenance facility. Instead of offering country-club food, Independence partnered with a local restaurateur for Tavern 19, a brick-oven pizza concept with a farm-to-table garden, where half the produce goes to the needy. They added 12 taps of beer and renovated the entire interior of the clubhouse, with Breed's wife doing the redesign. They replaced the pro shop with Shagwell's, a clothing store. A partnership was entered with top-100 club-fitter Andrew Hobson, who works in a trailer in the parking lot.
Independence also added a 3,200-square-foot ballroom for large weddings. The lodge and cabins will soon be utilized for weddings and in-law suites.
Independence's biggest partnership is with Lexus of Richmond, which offers preferred parking for golfers who drive a Lexus. The dealership also picks up customers' cars upon arrival, then services and washes them while the golfer plays, and returns them before their rounds end. Beverage carts are Lexus CT hybrids, "decked out like NASCARs with various logos of our partners," Breed says.
Breed, in fact, has partnerships with seemingly every business in the mid-Atlantic region for every aspect of Independence's operation. "We're really trying to create a lot of excitement here," Breed says. "A friend said we're one clown short of a circus."
Independence also has a Fazio-designed par-3 course with regulation and kids' 8.5-inch cups. The latter cups have also proven popular for adults, as has the nine-hole, par-36 FootGolf course George designed. "We're going to have fundraisers on the FootGolf course," Breed says.
Independence offers many more recreation options to the community. The driving range is used for concerts, fireworks, soccer tournaments and other community activities. Besides being available for corporate and social events, a lawn area adjacent to the patio doubles as a croquet course. A teaching academy and limited overnight lodging were also added, providing many corporate or educational outing options. The club holds junior golf camps, with plans to also host art, culinary and music camps, a scholarship program, and possibly drone races, zip lines, laser tag, paint ball, Fourth of July activities and camping sites.
"We act a lot like a minor league baseball stadium," says Breed, adding Independence is also considering a First Tee program with forecaddies.
"There's a lot of fun stuff going on but the golf course remains pristine," Breed says. "We're not doing anything funny or goofy on the championship golf course. It's a really good test. Twenty-five percent of our people walk. It's the same price whether you walk or ride, which is great."
Keep an eye out for Phase Two. "We hope to have commercial real estate out here," says Breed, "and then create a 60-room inn overlooking the ninth green."
Steve Donahue is a Connecticut-based freelance writer.