News
Last Update :6/3/2021
WOMEN'S GOLF DAY 2021 SETS NEW GLOBAL RECORDS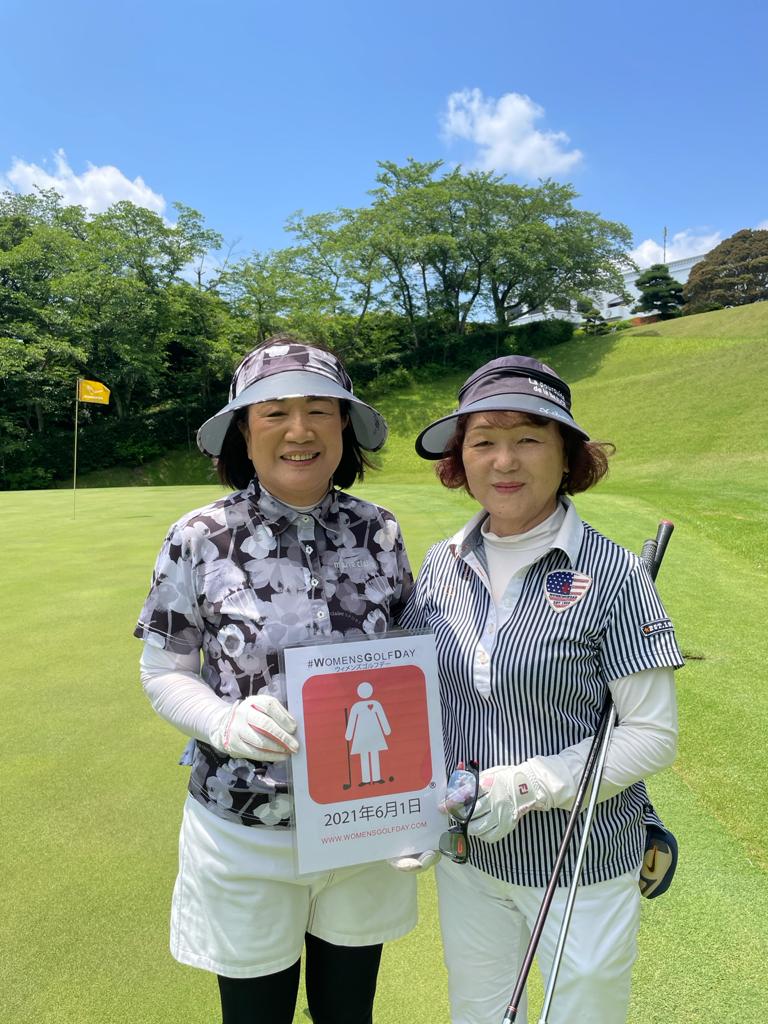 WOMEN'S GOLF DAY 2021 SETS NEW GLOBAL RECORDS
JUNE 2, 2021
A Week Of Fun, Starting With Ringing The New York Stock Exchange Opening Bell And Culminating With Thousands Attending Live Events
WEST PALM BEACH, FL -Now in its 6th year, Women's Golf Day (WGD) kicked off with an early start yesterday with its first ever event in New Zealand, one of the three new countries to join the WGD Community in 2021. The famous red & white of WGD was everywhere to be seen on social media continuing the tradition that has brought the event to over 1000 officially registered locations in over 80 countries. With #WomensGolfDay reaching 72.4M unique users, generating 87M impressions across Facebook, Instagram, and Twitter the June 1st numbers simply speak for themselves!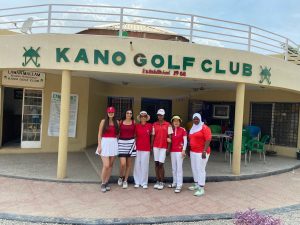 Women's Golf Day is unique; a one-day sporting and community celebration event, uniting women and girls through golf across the globe for 24 hours straight transcending race, religion, language, geography or economic status. This capped off an exciting week that started with the ringing of the opening bell at the NYSE and WGD Palooza, an online event everyone could attend.
"From the first event in Papakura, New Zealand to the last in Princeville, Hawaii, women and girls have been sharing really special moments because of golf," explains Elisa Gaudet Founder of Women's Golf Day. "WGD has increased in popularity year after year by engaging men and women and brands. This year we have really seen the power of partnership and what we can accomplish collectively. I am truly humbled by the individuals, locations, partners and organizations who continue to be committed to Women's Golf Day and thank them for everything that they bring to the game and our events."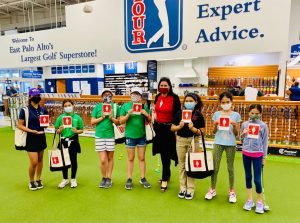 Japan and Argentina were also new host countries for 2021. Golfers still managed to join in the fun, even in places still restricted by COVID-19, joining people around the world showing their love of the game by posting photos using the hashtag #womensgolfday.
2021 has seen another milestone smashed as the total number of participating venues reached 941, exceeding previous records. A staggering number of facilities including PGA TOUR Superstores, Topgolf venues, driving ranges, and traditional golf courses have now hosted Official WGD events. The diverse range of opportunities to learn and play golf offered through WGD undoubtedly contributes to its success.
Elisa explains, "Golf is not a one-size-fits-all sport anymore. Women want options and thanks to our retail and brand partners, as well as the locations who host our official events, we can showcase golf at its very best. Women who have never played golf are beginning to see that in the 21st century it is a sport for everyone. This is a really exciting time in golf's evolution, and we are proud of the role we continue to play in making golf more accessible."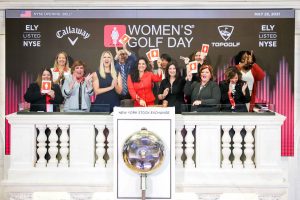 Each year WGD experiences impressive growth in participation figures, and location numbers as well as its social media exposure. This, combined with increasing industry support, indicates the gathering momentum for WGD, so if you have thought about joining this global movement do not delay! Sponsorship opportunities are open for Women's Golf Day VIP Program and the team is already preparing for the 7th year of this amazing event which will take place on June 7, 2022.

About Women's Golf Day:
Women's Golf Day (WGD) is a global movement that strives to Engage, Empower, and Support women and girls through golf. The one-day, four-hour event, has now taken place at more than 1,000 locations in over 80 countries since its inception in 2016, and has introduced thousands of new golfers to the sport. WGD is the fastest-growing female golf development initiative around the globe.
In 2020, WGD's primary hashtag, #WomensGolfDay, received more than 59 million global impressions to nearly 37 million people viewing WGD content. Women's Golf Day is unique, there is nothing like it in sports, a one-day sporting and community celebration event that unites women through golf across the globe for 24 hours straight transcending race, religion, language, geography, or economic status.
Visit www.womensgolfday.com @womensgolfday, #WomensGolfDay #WGDunites
Women's Golf Day Supporters:
Partners and supporting organizations of WGD are: Ahead, All Square, Annika Foundation, ASIAN GOLF, Callaway Golf, The California Alliance for Golf, Chronogolf, ClubCorp, EGCOA, European Tour, European Tour Properties, PGA of America, FootJoy, The First Tee, Gallus Golf, The Golf Channel, GolfNow, Golf Town, International Golf Federation, LET, LPGA, LPGA Amateur, Modest Golf Management, NGCOA, NGCOA Canada, PGA of America, PGA TOUR, PGA TOUR Superstore, Players 1st, The R&A, Sky Sports, Titleist, Topgolf, TPC Properties, Troon Golf, Troon International, USGA, WE ARE GOLF, Women & Golf, The World Golf Foundation and more.
Media Contacts:
Nicole Wheatley, Medi8 nicole@medi8ltd.co.uk +44 (0) 7507 556 794
Elisa Gaudet, WGD Founder elisa@execgolfintl.com +1 (305) 610-9558
Sponsorship inquires: marketing@womensgolfday.com
[ More News ]