News
Last Update :4/5/2021
Chesdin Landing homeowners sue over assessments to fund golf course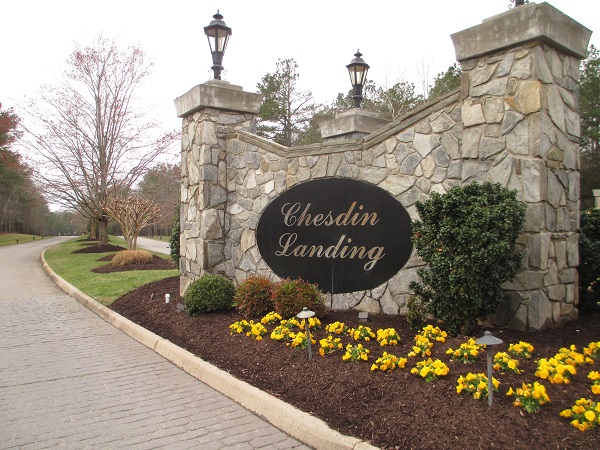 Chesdin Landing's entrance off Ivey Mill Road in southern Chesterfield County (Jonathan Spiers photos)
A dispute over assessments charged to homeowners in Chesdin Landing to help fund the neighborhood's privately owned golf course is playing out in court, with an initial round going to its developer and board of directors.
Dismissal is pending in a lawsuit filed in Chesterfield Circuit Court that alleged the board of the community's property owners association hoodwinked residents into amending the POA's covenants, causing them to potentially pay out upwards of $300,000 collectively for the benefit of Lake Chesdin Golf Club.
The suit was filed in December by Bernadette ("Bernie") Stewart-Johns, a 14-year resident, on behalf of all Chesdin Landing homeowners, who took part in a vote last summer that approved a roughly $1,000-per-home fee.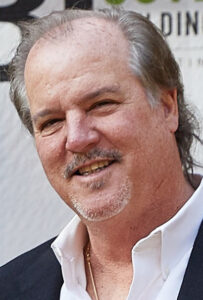 Stewart-Johns alleged that board members, including Chesdin Landing developer W. Scott Camp, misrepresented the vote by not specifying that the covenants would be amended to put the golf course under the POA's services – opening the door, the suit argued, to future assessments without homeowner approval.
The suit alleged that the golf course, which anchors the 3,000-acre community in southern Chesterfield County, was profitable last year, despite claims by board members that it was in "dire financial need" and that the assessment was necessary to keep the course going and prevent residential property values from falling.
It also argued that the vote violated the state Property Owners' Association Act, because the money from the assessment is benefiting a privately owned business and not common areas or other responsibilities laid out in the POA's covenants.
While those covenants have since been changed and recorded, Matthew Weinberg, Stewart-Johns' attorney, said the board's actions still violated the POA Act.
"That's really the bulk of the issue," Weinberg said, "whether or not you can get a (POA) to provide funds to a privately owned golf course or to a privately owned business, when the allocation of those funds was not included in your original articles of incorporation and bylaws."
At a March 16 hearing, Chesdin Landing's attorneys argued that a subsequent POA vote held earlier that month made two of the lawsuit's claims moot, leading Judge T.J. Hauler to side with them in their request to dismiss the case.
An order granting the request remained pending as of last week. Once entered with the court, Stewart-Johns would have three weeks to file an amended complaint without the two claims at issue: intentional misrepresentation, and breach of fiduciary duty.
Weinberg, with Virginia Beach firm Inman & Strickler, said after the hearing that he and Stewart-Johns were determining whether to pursue an amended complaint or appeal the ruling to the Virginia Supreme Court.
The suit sought an injunction on all assessments for the golf club, removal of all members of the POA board, and damages totaling $350,000, representing the amount that the assessments would collect over time.
Weinberg is working the case with Michael Inman of Inman & Strickler. Camp and the board are represented by Charles Sims and Rachael Loughlin with Richmond firm O'Hagan Meyer.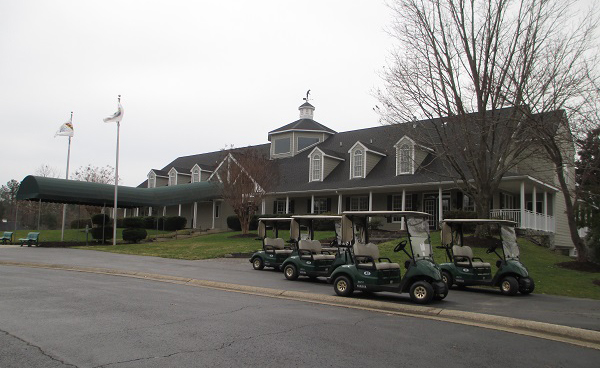 The clubhouse for Lake Chesdin GolfClub, which anchors the 3,000 acre residential community
'This will open a Pandora's box'
Stewart-Johns, who formed a nonprofit group called Chesdin Landing Advocacy to raise awareness and legal fees, said she has support from more than 100 neighbors in the roughly 350-home community. The group has a GoFundMe page that, as of Wednesday, had raised $8,400 of a $10,000 goal from 40 donors.
"I'm not standing on that complaint alone," Stewart-Johns said last week. "I'm the one with my name on the paperwork, but I'm not doing this by myself.
"If a court does not look at it the way we see it, this will open a Pandora's box to any community member who lives in a property association anywhere in Virginia that has a developer and a private business inside the subdivision," she said.
Camp, who's been developing Chesdin Landing since the mid-1990s and is one of four board members named as defendants in the suit, said after the hearing that he considered the lawsuit resolved, though he added that the legal fight is not over.
"We're going to countersue these residents to recoup some of the monies, because it was a frivolous lawsuit to start with and the judge agreed," Camp said.
"Everybody tells me, 'Let it go, we won it,' and I'm thankful for that, but I don't want somebody else trying to challenge us on anything we do as it pertains to our property owners association or this golf course," Camp said. "We're doing what's in the best interest of the community and the golf course as it pertains to the board of directors."
Camp said the assessment, which homeowners are paying in installments over three years, has already had a positive effect on the 18-hole golf course, which opened in 1998 and briefly joined forces with Meadowbrook Country Club before that arrangement dissolved several years ago.
"The golf course now is thriving," he said. "(The assessment) has given us the opportunity to replace a lot of the equipment that we needed and repairs to the golf course, to bring it up to an 18-hole championship golf course, one of the best in Richmond, Virginia."
Stewart-Johns said the advocacy group wants the golf course to thrive, just not on the backs of property owners who didn't buy their homes thinking they'd have to subsidize it.
"Everybody is fearful that we're going to lose our property values if we don't support the golf course. But we do support the golf course," she said of the group. "We don't support changing our covenants to do it. We want to find another way for them to get the money that they need."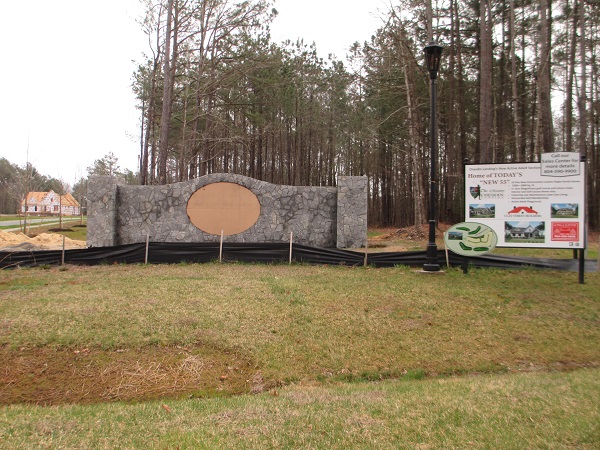 Construction has started in the new 55-and-up "The Masters at Chesdin Landing" section
New home section starts; Summer Lake suit settled
As that case was playing out, another lawsuit involving Camp came to a close, this one relating to his Summer Lake development, also in Chesterfield.
A $20 million suit filed in 2019 by Camp's former business partner on Summer Lake was withdrawn in late January after reaching a resolution through confidential arbitration. The arbitration was handled by The McCammon Group, a regional firm with an office in Henrico.
The 300-acre development in Chesterfield's Moseley area is playing host to this year's Richmond Homearama, marking the second time that Summer Lake has hosted the annual home showcase put on by the Home Building Association of Richmond.
Meanwhile, back at Chesdin Landing, Camp is moving forward with a new section of home lots on the golf course. Called The Masters at Chesdin Landing, the 80-home section will add to the roughly 350 homes already built at Chesdin Landing, which is ultimately planned for 700 homes.
The "active adult" homes in The Masters target homebuyers 55 and up and will range from 2,300 to 2,900 square feet, with prices ranging from $495,000 to $600,000, Camp said. Clay Street Builders, out of Powhatan, is building the homes, which are being sold by Long & Foster's Base Camp Group.
Story Credited to Jonathan Spiers in Richmond BiZSENSE 4/5/2021
[ More News ]