News
Last Update :2/19/2021
Register Today for the Early Bird Rate: 2021 National Club Conference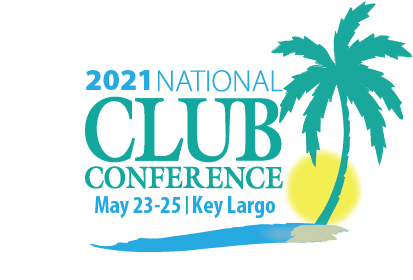 SUPERIOR SPEAKERS | EXTEAORDINARY EXPERIENCES
Join us in Key Largo at Ocean Reef Club
The National Club Association invites you to join us for our 17th annual National Club Conference, May 23 - 25, at Ocean Reef Club in Key Largo, Fla. Don't miss out on this exceptional event featuring superior speakers and extraordinary experiences.
Secure your seat at this year's Conference at the early bird rate by booking today. Early bird rate available through February 28, 2021.
Speakers
You will hear from notable speakers providing expertise into issues many private clubs face. Our speaker slate, comprised of experts across industries, will provide you with unique insight into topics including governance, leadership, the economy, politics, operations and technology.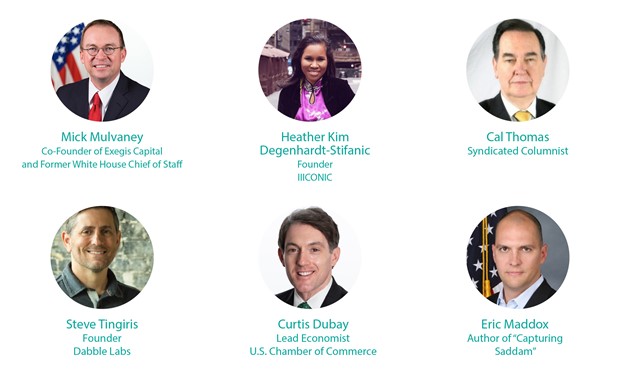 Rates
Early bird pricing is available through February 28, 2021. Members and nonmembers save $300 on registration cost during early bird registration.
Nonmember Early Bird Rate: $1,700
Member Early Bird Rate: $1,200
Additional registrations (i.e., Board Member, CFO, AGM) from the same club receive an additional $200 discount.
Nonmembers can sign up for National Club Association membership and receive member pricing. Sign up as a member club today to save $800 during early bird registration. Contact Katina Cavagnaro at cavagnaro@nationalclub.org or at 202-822-1291 for more information.
Mix Work and Play
Many optional events are available for you and your guests to add a little play in with your work. Register to reserve your spot at any of the optional events and take advantage of all Ocean Reef Club has to offer.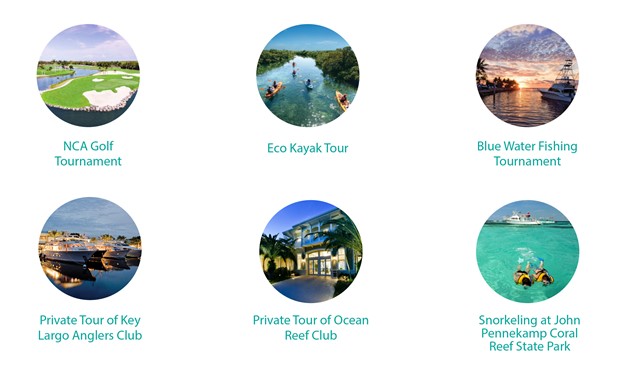 We expect to sell out registration so we recommend securing your spot as soon as possible. Register today to ensure your attendance at the 2021 National Club Conference presented by the National Club Association!
For questions contact John Good at good@nationalclub.org or 202-684-8749.
Health & Safety Information
While this year's conference may look a little different, attendees can expect the same exceptional conference, speakers and activities that you normally would at the National Club Conference.
NCA wants to ensure you feel safe and comfortable in attending this year's Conference and we are here to answer any questions you have. Contact John Good at good@nationalclub.org for more information about the 2021 National Club Conference.
Here's what you can expect at your first post-pandemic conference.
Exhibitor and Sponsor Information
Companies have an opportunity to network with a small group of general managers, directors and guests from the most prestigious private clubs during the National Club Conference. Sponsorship opportunities are available beginning at $3,500 for members and $4,500 for nonmembers.
For sponsorship questions for the 2021 National Club Conference, contact Katina Cavagnaro at 202-822-1291 or cavagnaro@nationalclub.org.
[ More News ]