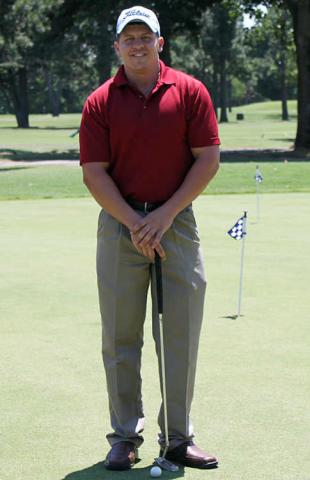 The Fairfax County Park Authority has selected Jesse Coffman to head operations at its eight public golf courses.
Coffman will begin his duties as Director of Golf Operations on Dec. 7, 2020. He succeeds Todd Johnson, who will retire in December as Golf Enterprises Branch Manager after more than 32 years with the Park Authority.
Coffman comes to Fairfax County from Fort Worth, Texas, where he served as the Director of Golf at the Marriott Golf Club at Champions Circle. He managed the Golf Course and Clubhouse, changing the membership structure, adding more tournaments and events, and substantially increasing the financial performance. Before that, he was General Manager/Head Golf Professional at Hidden Trails Country Club in Dexter, Missouri, and Head Golf Professional at Kennett Country Club in Kennett, Missouri.
Coffman earned a bachelor's degree in interdisciplinary studies at Arkansas State University with concentrations in business management, exercise science and physical education.
The Park Authority operates seven golf facilities throughout the county with eight golf courses, heated and lighted driving ranges, foot golf, pro shops and rental facilities. Details about the courses, tournaments, special events and more can be found on the Park Authority Golf website.
For more information, contact the Public Information Office at 703-324-8662 or at parkmail@fairfaxcounty.gov.